Home
Click Here to see our current litters and/or expected litters of 2023
Now located in Liberty, Texas
Our Toy and Miniature Australian Shepherd adventure started because of Herd About Texas Wild Bill Hickok "Little Man". He stole my heart the moment I looked into his sweet little face. He is so loving and friendly to everyone he meets. He passes his awesome temperament on to his puppies. We spent a lot of time and research finding our breeding stock. We feel that temperament is as important as conformation in our Toy and Mini Aussies. We screen our adults for a great temperament, health, conformation, and easy trainability.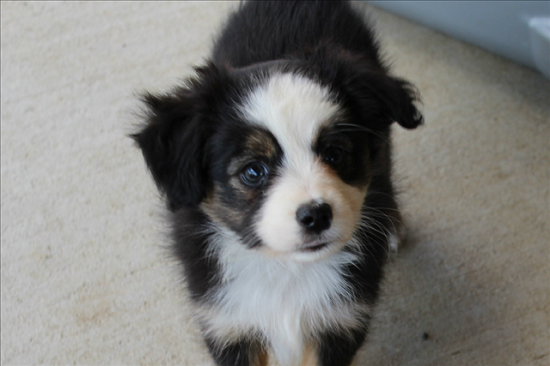 Herd About Texas Wild Bill Hickok "Little Man"
Our dogs are happy, fun loving, outgoing and easy to train. They want to be with you at all time and love to travel. They are a part of our family. They are loyal, devoted Toy and Mini Aussies that love to play! We strive to keep the excellent conformation of the working Australian Shepherd in our Toy and Miniature Australian Shepherds. They are intelligent, loyal companions that are versatile and easily trained. Aussies also excel in herding, agility, therapy dogs and are excellent stock dogs.